The little fish which you may see are feeder goldfish and if you are lucky you may see them become bass food soon. You may also see some snails which are to keep the tank clean.
UPDATE: I had a hard disk drive crash on the basscam machine, but it is back now. I will have to wait to get a Large Mouth Bass back in the tank. There is a yellow perch and some snails. You may notice the an fresh water clams in the tank now as well., happy viewing.
Image should refresh every 10 seconds.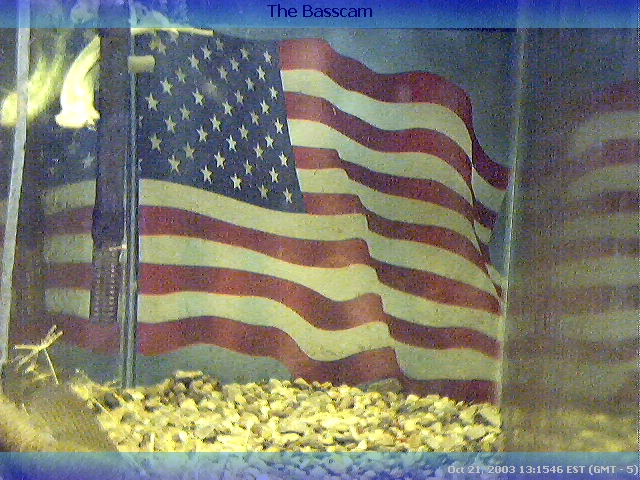 Largemouth Bass (Micropterus Salmoides)
Next Reload in 0 seconds
The bass in question is in a 30 gallon tank until it gets too big then it will be placed in a private farm pond.
Happy viewing.